How to change Controller Prompts to PC Keys
PC players get frustrated to find controller prompts on the game screens instead of PC control prompts. Even if a player has chosen keyboard/mouse as the main control method, prompts need to be changed separately in the Sound and Display settings.
How to change the controller prompts to PC
Press ESC
Go to System.
Go to the Sound and Display tab.
Set Device for On-Screen Prompts to Keyboard and Mouse.
The prompts will now change to Keyboard prompts instead of controller prompts.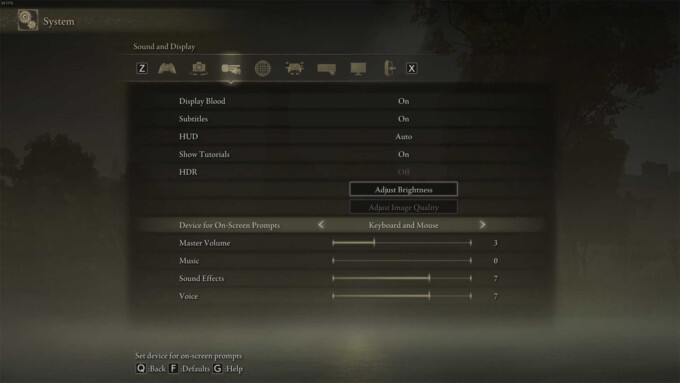 Once the above has been done, all the console prompts are replaced by keyboard prompts which makes it easier to navigate the menus.
For more on the controller option, see the controls page.