A new tool has been added to PureEldenRing, the Elden Ring Drop Calculator.
We launched this yesterday to get some initial feedback and it's so far so good on basic functionality. This afternoon we fine-tuned the tool further to give more accurate information on the drop percentages and fixes a few bugs (thanks AnotherSofEng on reddit for spotting a couple of things).
This is really the first iteration of the tools and we'll be updating as we go based on community feedback. The data has been pulled directly from the game so the information should be accurate.
If you are wanting to know where to farm for specific items or weapons then this tool should prove useful. You can search for items by name to get results or by NPC at the moment which is enough to get things started.
Elden Ring Drop Calculator by Item or NPC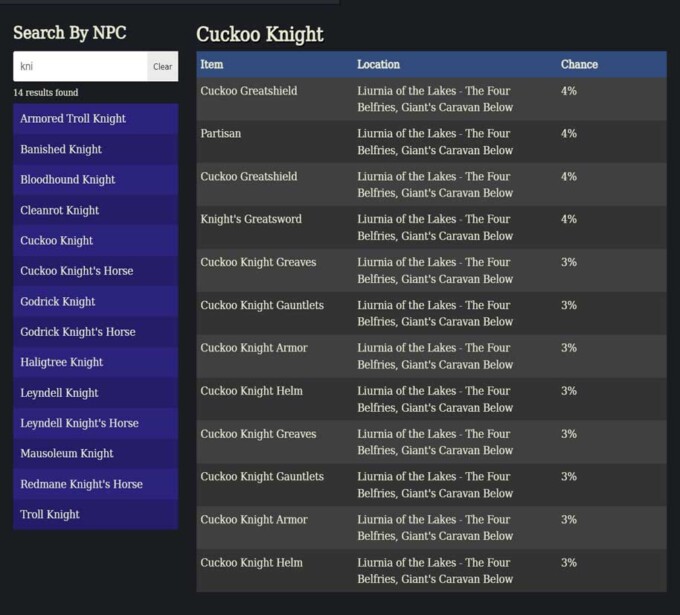 As with all our tools such as the Weapon Calculator, we appreciate all your feedback, it helps us improve each tool we release for Elden Ring.